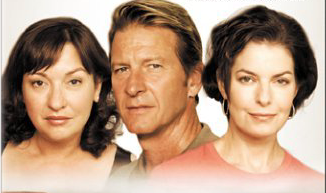 "Shattering of glass is so cathartic, and therapeutic."
Molls and friend Max Wyeth spend some quality time together in Culver City and discuss Suburban Madness, which stars Elizabeth Peña and Sela Ward.
Listen to find out why Molls and Max decided to cover this movie instead of French Silk (much thanks to a post in our Facebook group), which was clearly the right choice. Stick around to find out why this is film is in the lead for the Tori Spelling Lifetime Lifetime Achievement Award.